Hornbeam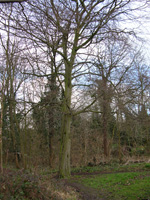 One of the more unusual native trees found in Earley is the Hornbeam. It is found in the woodland along the south side of Maiden Erlegh Lake and in Old Lane Copse where the trees form an old hedge probably planted long ago to mark a boundary.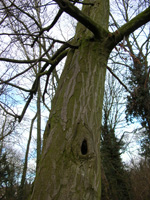 It is a beautiful tree, one often confused with Beech, though it does not grow as large. It has a distinctive fluted trunk which makes it unsuitable for timber but being hard and tough it was highly prized for use in making small items such as mallets and pulley blocks. It also makes very good firewood and charcoal.
Thanks to Anne Booth for the details and pictures.